Keynote Speakers
Dr Ronald de Bruin, Director of the COST Association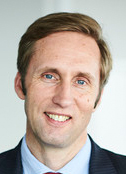 Dr Ronald de Bruin was appointed Director of the COST Association on 1 June 2016. Before joining the Association, Ronald was Director of the European Institute of Innovation and Technology (EIT) and Head of Department of the European Network and Information Security Agency (ENISA). For almost eight years, he played a key role in and managing and setting up these European Union agencies from scratch.
Prior to this, he was Deputy Director of a public-private partnership platform for the Information Society in the Netherlands for over three years. His main responsibilities included drafting the annual work programs including public-private partnership projects, managing the implementation of national multi-stakeholder projects, and coordinating EU-funded projects.
For almost three years, he worked for a global .COM company with top-100 clients. During his one-year stay as manager at KPMG, he worked on developing e-security services for the growing e-commerce market. He started his career as Policy Advisor for the Dutch national government, where, for three years, he was responsible for developing a national policy on e-security services, and scenarios for introducing digital TV.
He is Ambassador to Brussels for the Greenleaf Center for Servant Leadership Europe and Founding Director of the Greenleaf Center in Brussels.
Dr De Bruin has also authored several books on servant-leadership, digital television, online consumer trust and computer security. He holds a Ph.D.in Law and Computer Science, an M.Sc. in Technology Management and a B.Sc. in Electronic Engineering.
Abstract

For more than 45 years, COST offers European scientists a simple and flexible solution to quickly identify and participate in the best European science and technology teams and networks. To this end, COST provides funding for bottom-up, excellence-driven, interdisciplinary, open, pan-European networks (COST Actions). These networks are used to initiate all kinds of cooperation including capacity building and training activities. They produce a wide range of outcomes from joint publications to successful proposals to ERC or larger EU projects, aimed at solving Europe's societal challenges. COST Actions gather researchers from all career levels, from PhD students to Nobel Prize winners.

COST is an efficient framework in funding networking of all types of participants achieving relevant outputs – from breakthrough research findings to the improvement of Europe's competitiveness and welfare. Thanks to its bottom-up, interdisciplinary and collaborative approaches, COST is a crucial player in establishing the ERA.

The added-value of COST lies in the fact that coordination efforts are driven by the needs of science communities through a bottom-up and open mechanism, allowing unforeseen collaborations to be developed. It involves excellence-focused European and international partners, benefiting from unparalleled mutual scientific cooperation opportunities. COST represents a clear European added value as it is the sole pan-European framework fostering open and bottom-up S&T cooperation networks – easily encompassing transdisciplinary research, driven by researchers' needs. Its focus on excellence, openness and inclusiveness has proven to be a successful formula over many years. Additionally it is fully bottom-up from a scientific point of view and provides a coordination and leverage tool for national and European funded research, resulting in expandable and flexible S&T networks.

For Horizon Europe, COST is committed to reinforce its role by strengthening its core business, expanding the number and reach of COST Actions and providing new services. A significant need for an increase in budget will help to scale up its activities to reach its full potential as a leading network instrument in the ERA.

In 2017, 260 COST Actions were running, with more than 45,000 researchers involved. As an example, the COST dedicated session with 5 COST Actions on how to overcome the fragmentation of funding for Cultural Heritage research activity in the context of Horizon Europe, networks more than 140 researchers and innovators.
Dr. Robert Sanderson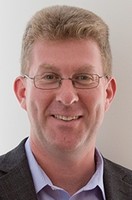 Dr. Robert Sanderson is the Semantic Architect for the J Paul Getty Trust, with responsibility for the design and direction of cultural heritage data information systems spanning the Museum, Research Institute, Conservation Institute and Foundation. His main goal is to find the right balance between ease of publication and consumption of data, and the precision of the data's semantics. He is one of the driving forces behind https://linked.art/, a community of memory organizations focused on using Linked Open Data to describe cultural heritage objects in a usable, useful way. He is chair of the JSON-LD work in the W3C and proposed chair for the W3C Art & Culture community group, is a specification editor and community leader in the IIIF community (http://iiif.io/), and on the advisory boards of many projects in the cultural sector including the American Art Collaborative and Annotating All Knowledge projects. In his previous position as Standards Advocate at Stanford University, he was involved in the BibFrame ontology with the Library of Congress and many semantic digital library projects. He has also been a Research Scientist at Los Alamos National Laboratory, and a lecturer in Computer Science at the University of Liverpool.
Abstract

The problem with getting a lot of very smart people in a room to solve a problem is that the solution may only be implementable by organizations with a lot of very smart people. A solution that is too specific and too complete can only be used to solve that one problem, at great expense. There is no room for adopters to solve their own problems, nor to contribute to the solution.

Many digital cultural heritage solutions intended for broad usage have fallen into this trap, and seen minimal adoption despite extensive funding and dedicated effort. Instead of more and more specific solutions, general frameworks that allow adopters to customize their use and adapt over time to evolving best practices have been significantly more successful. The focus should be the on the utility and usability of the framework in which problems can be solved, by non-specialists that have actual problems backed by real content.

The only digital cultural heritage context in which "Build it and they will come" is true is when "it" is a community. A good enough end-to-end solution, with the social support to assist with and encourage adoption, has generated far greater levels of interoperability and exchange of data.

In this keynote, Dr. Sanderson will speak to these topics using as example the evolution of the Semantic Web through Linked Open Data and now towards Linked Open Usable Data, or LOUD. Relevant communities include JSON-LD, IIIF, linked.art, Open Annotation and the Google-backed schema.org. The emphasis will be on the challenge of finding the right balance of functionality versus ease of adoption, and of processes that encourage broad participation but do neither get mired in discussions nor require the constant attention of experts to keep up.
Craig Knoblock, USC Information Sciences Institute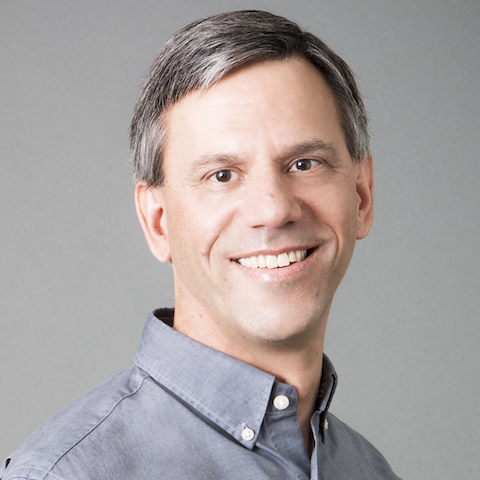 Craig Knoblock is a Research Professor of both Computer Science and Spatial Sciences at the University of Southern California (USC), Director of the Artificial Intelligence Division at the Information Sciences Institute, Research Director of the Center on Knowledge Graphs, and Associate Director of the Informatics Program at USC. He received his Bachelor of Science degree from Syracuse University and his Master's and Ph.D. from Carnegie Mellon University in computer science. His research focuses on techniques for describing, acquiring, and exploiting the semantics of data. He has published more than 300 journal articles, book chapters, and conference papers on these topics. Dr. Knoblock is a Fellow of the Association for the Advancement of Artificial Intelligence (AAAI), a Fellow of the Association of Computing Machinery (ACM), past President and Trustee of the International Joint Conference on Artificial Intelligence (IJCAI), and winner of the 2014 Robert S. Engelmore Award.
Abstract

Over the last few years we have been mining data from various web sources to create applications that address a variety of real-world challenges, including combating human trafficking, identifying illegal arms sales, and predicting cyber attacks. In one application, we developed a system that aggregates data from online web ads to provide a tool for law enforcement agencies to find and prosecute human traffickers. In a second application, we mine data from a combination of the deep and dark web to identify patterns in the data to make predictions about likely targets of cyber attacks. And in a third application, as part of the American Art Collaborative, we developed the technology to build linked data from the data of 14 museums to create integrated applications about artwork, such as building virtual museums.

In this talk I will describe these applications, the underlying technologies used to build them, and how these same technologies could be used to combat the illicit trade in cultural heritage objects. For example, the same tools for creating linked data about artwork could be used to create an integrated set of linked data about stolen cultural heritage objects, making it easier to identify and return stolen objects. Similarly, the tools for mining the dark web for predicting cyber attacks could be used to identify and track the illicit trade in cultural heritage objects that is occurring in the dark web. And, the combination of linked data and blockchain technologies could be used to track the sale of objects and provide guarantees about the provenance of a given object to avoid later surprises.
Mrs. Diane Zorich, Director of the Smithsonian's Digitization Program Office (DPO)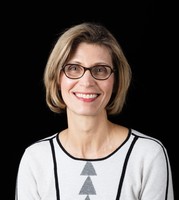 As Director of the Smithsonian's Digitization Program Office (DPO), Diane Zorich leads an expert team in digitizing Smithsonian collections to maximize their impact for the public. She oversees mass digitization, 3D digitization, and digitization assessment activities that develop and improve digitization processes across the Institution. Through partnerships and collaborations, she and her team ensure that digitized Smithsonian collections can be used with existing and emerging technologies to enable creativity, learning, insight, and innovation.
Prior to joining the Smithsonian, Diane worked as a cultural heritage consultant specializing in the digitization and delivery of cultural heritage online. She also served as data manager for the Association of Systematics Collections in Washington, D.C., and documentation manager at the Peabody Museum of Archaeology and Ethnology at Harvard University. She is past president and board member of the Museum Computer Network, and has published extensively on digitization, digital humanities centers, GLAM collaboration, museum information policy, and intellectual property policy in the cultural heritage sector.
Abstract

The Smithsonian Institution is the world's largest museum and research complex, with 19 museums, 9 research centers, a zoo, and research programs in over 100 countries. Distributed across this complex are 155 million objects and specimens that represent everything from art to zoology. The scope and size of these holdings presents a unique digitization challenge for the Institution.

In early 2018, the Smithsonian developed a strategic plan that reimagined its mission "to increase and diffuse knowledge," calling for greater engagement on digital platforms and spaces that audiences prefer such as social media; gaming, virtual, and augmented reality environments; education and research platforms; maker spaces; etc. This approach represents a cultural shift for the Institution, which traditionally digitized collections for use on its own web sites, apps, and in-house systems. The new focus on "meeting audiences where they are" presents an exciting opportunity, and expands our digitization challenge as we consider new ways of digital asset delivery and consumption..

This presentation will outline how the Smithsonian's Digitization Program Office (DPO) is meeting the challenges of the Smithsonian's new strategic plan. Founded in 2010, DPO promotes "discovery through digitization" by increasing the quality, quantity, and impact of the Institution's digitized collections. Its four programs – assessment, mass digitization, 3D digitization, and impact - create the digital "building blocks" that enable audiences to use Smithsonian collections. To support the Institution's strategic goal of greater engagement, DPO is exploring novel ways to digitize and deliver collections on non-Smithsonian platforms and spaces to increase the impact of its collections for research, education, innovation, and enjoyment.
Dr. Kyriakos Efstathiou, Professor of Mechanical Engineering at the Aristotle University of Thessaloniki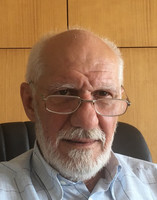 Dr. Kyriakos Efstathiou is Professor of Mechanical Engineering at the Aristotle University of Thessaloniki and Director of the Laboratory for Machine tools and Manufacturing Engineering of the Department of Mechanical Engineering of the Aristoteles University Thessaloniki. He received his Diploma of Mechanical Engineering from the University of Stuttgart and Ph. D. from the Aristotle University of Thessaloniki in Mechanical Engineering. His research focuses on rapid prototyping, reverse engineering, X-ray and neutron tomography, Machine tools, manufacturing technology, CNC technology, CAD/CAM systems, CIM systems and on archaeological object's investigation and reproduction of accurate copies, He has investigated and manufactured exact copies of archaeological findings, such as the Antikythera Mechanism, the vaginal speculum of Dion etc. and has organized related exhibitions. He was invited to give lectures in all over the world and was invited το present his researches in telecasts. He has published more than 200 journal articles, books and conference papers on these topics. He was coordinator or member of the research group in more than 30 research projects. He has organized many international and national scientific conferences. Dr. Efstathiou is member of the Greece Permanent Commission for the History of Mechanism and Machine Science of the IFToMM (International Federation for the Promotion of Mechanism and Machine Science).
Abstract

The Antikythera Mechanism is universally considered as the greatest technological achievement of antiquity. It is as important for the development of Technology as the Acropolis for the development of Architecture. No ancient mechanism matching its complexity and functions has been found up to now. This raises the reasonable question of what was the technical infrastructure at the time when the Mechanism was built and what happened to the knowledge and the art that it reveals. The Antikythera Mechanism was an analog computer with an amazing technology. Built 2200 years ago it was used for the exact calculation of the position of the Sun, the Moon and possibly the planets in the sky, counting the phases of the Moon, provided data for eclipses of the Sun and the Moon and identified the start date of the ancient Panhellenic games (e.g. the Olympic games). Various investigations have shown that the Antikythera Mechanism contained at least 39 cooperating gears and 7 pointers.
The rotation of anyone of the gears or anyone of the pointers gives movement simultaneously to all gears and therefore to the seven pointers which display various astronomical phenomena in corresponding mathematical scales.The operator, by turning the shaft on which the Moon pointer is mounted rotated the pointers and according to the required calculation, placed the corresponding pointer to the correct position. For example he could select, via a pointer (e.g. the Sun pointer) any day among the 365 inscribed in the outer annual scale of the front plate of the Mechanism and read the calculated, for this day, astronomical phenomena, by observing the indications of the other pointers. Conversely, one could choose a specific astronomical phenomenon in any of the other 6 scales to see when it will happen.
The lecture will cover three areas: a) The use of the Mechanism, its operation and its construction and reconstruction b) Technological achievements of the 2nd century BC discovered in the Antikythera Mechanism, which displace the birth of technology backwards by many centuries. The conclusion is that our ancestors in the 2nd century BC possessed a very advanced scientific and technological knowledge far superior than we thought they had until the discovery and decoding of the Antikythera Mechanism. They were able to transfer scientific knowledge in computing engines using advanced technology. The history of technology should be rewritten and c) Technologies and techniques of the 21st century, which were used for the decoding of the Antikythera Mechanism and for the construction of its physical models.
Dr. Charalambos Chaitas, Executive Director for Arts, Heritage and Education for the Public Investment Fund, Saudi Arabia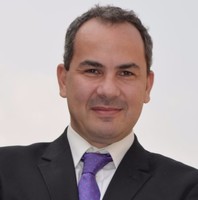 Charalampos Chaitas is currently an Executive Director for Culture, Arts and Education for Qiddiya, a 2030 vision new city in the south west of Riyadh, Saudi Arabia initiated by Public Investment Fund (PIF). His main role is to develop landmark facilities, create dedicated schools and training programs and promote world-class events and participation that will result in extraordinary experiences, capture and stimulate demand for arts & culture, and foster the organic growth of local talent and programs. Prior to joining Qiddiya he was the Director for the Operational Management Consultancy of the Grand Egyptian Museum. He is also the Treasurer of the ICOM's International Committee of Architecture and Museum Techniques (ICAMT) 2013-2019. His career includes collaborations in museums and cultural centers in European countries and countries of the Middle East. Very often he gives lectures in universities and facilitates specialized workshops for students and young professionals.
Abstract

The opening of the Louvre – Abu Dhabi marks the beginning of a new era in the Arab world that comes after a period of political instability and uncertainty in some countries but together with the announcements of visions for 2030 for other countries. In the last 15 years the Arab countries have made many steps towards expressing and presenting arts and heritage widely while they have been preparing to be part of the global map in these sectors. In 2005 Abu Dhabi, inspired by the "Bilbao effect", introduced an extensive version of it within a development project in the island of Sayed, in the "Sayed Cultural District", which Louvre Abu-Dhabi is part of, together with other four leading institutions. Qatar came to be the first buyer of art and heritage artifacts in the period between 2005 and 2012 while the country engaged actively with international organization such as UNESCO. Egypt inaugurated the new National library in Alexandria, "Bibliotheca Alexandrina", in 2008 and launched the Grand Egyptian Museum as the leading museum of the country that will host the complete Tutankhamun collection located 2 kilometers far from the Giza Pyramids creating a unique destination, currently under construction. Saudi Arabia has introduced an ambitious 2030 vision with culture and arts as one of its pillars striving to develop a "vibrant society, thriving economy and an ambitious nation". The paper will make reference to other countries as well, namely Morocco, Bahrain, Oman, Kuwait in relation with international currencies in China and the western European countries and the United States. The aim is that through an extensive reference to the socioeconomic profiles of the relative young Arab population the paper to activate the discussion on how scientific achievements can be communicated and used widely as a dipole link between west and Arab culture via lifestyle trends in the use of social media.
Joan Cobb, Principal IT Project Manager at J. Paul Getty Trust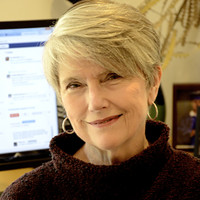 Joan Cobb is a Principal IT Project Manager with the Getty Digital division of the J. Paul Getty Trust. Since joining the Getty in 1990, she has, in addition to other projects, played a primary role in the design and development of the custom software needed to support the growth and usage of the Getty Vocabularies as well as leading the project to publish the Art & Architecture Thesaurus® (AAT), the Getty Thesaurus of Geographic Names® TGN), and the Union List of Artist Names® (ULAN), as Linked Open Data. Joan currently is dividing her time between the moving of the Getty Conservation Institute's AATA Online to the Arches open-source platform and helping internal and external resources link their data with and contribute to the Getty Vocabularies. Joan came to the Getty with a varied background in programming and design experiences ranging from academic and medical research to energy management and hazardous chemical tracking. She began her career in software after more than a decade as a teacher and master teacher with the public school system and government/industry sponsored programs.
Links for the Bio:
The J. Paul Getty Trust - http://www.getty.edu/
Getty Vocabularies - http://www.getty.edu/research/tools/vocabularies/i...
AATA Online - http://aata.getty.edu/Home
Arches - https://www.archesproject.org
Abstract

The Getty Vocabularies have been produced and maintained for decades by the Getty Vocabulary Program, which is part of the Getty Research Institute (GRI). They are compliant with ISO and NICO standards for multilingual thesaurus construction and contain terminology and other information about people, places, objects, and art-historical and conservation concepts. They are compiled resources and grow through contributions from various Getty projects and from many external institutions. Although there are now five vocabularies, this talk will concentrate on the three that have been released as Linked Open Data. They are the Art & Architecture Thesaurus (AAT)®, the Union List of Artist Names (ULAN)®, and the Getty Thesaurus of Geographic Names (TGN)®. These three vocabularies were the first to be released because they are used universally in the cultural heritage and library communities and represent best practice.

The presentation will show examples of how AAT, TGN and ULAN are used and to highlight reasons why they have become such valuable resources. It will provide an overview of some of the major challenges and lessons learned since the vocabularies were made available as LOD. Topics will range from reconciling external resources with the Getty vocabularies to strategies for simplifying the process for cultural heritage organizations to contribute their data and the need to easily and quickly provide contributors with the information they need to insert the link into their collection management systems. The goal is not only to work with the community to help everyone make the best use of the LOD datasets, but to make sure the datasets themselves continue to grow through contributions.
Harry Verwayen, Executive Director of EU Digital Library Europeana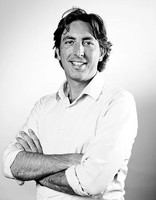 Harry Verwayen- Executive Director Europeana Foundation, the operator of the Europeana platform. Across Europe, museums, galleries and archives digitize their collections. Europeana supports these organisations in their digital transformation by making these collections available as widely as possible so that people can find and use them. For work, for learning or just for fun. Our work is guided by creative collaboration, supportive teamwork and the idea that sharing and reusing cultural content can positively transform the world. Prior to this Harry worked at the Amsterdam based think tank Knowledgeland where he was responsible for business model innovation in the cultural heritage sector. Harry holds a MA in History from Leiden University and has worked over ten years in the Academic Publishing Industry. Mediocre tennis player, reasonable cook, aspiring photographer.
Case studies:
Articles:

Abstract

Digital transformation is a phrase that's been reverberating through political spheres. But what exactly does it mean? And what role cultural heritage play in this transformation? In this talk I will argue that while the transformation is driven by technological advances we can and should actively influence what we are transforming into and that 'culture', one of Europe's unique assets, is our most important instrument. We will explore what the Europeana Initiative has contributed so far, and three areas where we need to deepen our investment:
Accessibility: the past decades museums, libraries and archives have digitized vast amounts of objects. But far too little has been made available in formats that are technically and legally reusable on the web. In order to play a key role in the era of big data and AI we will need to speed up our efforts in order to stay relevant.
Networks & communities: in contrast to the US which has a strong culture of corporate entrepreneurship, Europe's strength lies in its ability to forge networks of excellence. This allows for very flexible ways of solving common problems and for quick access to specialised resources. But the success of this model depends on our ability to negotiate shared standards, a common infrastructure and shared values.
Empowerment: a key part of the digital transformation is that it enables active cultural participation. As cultural institutions we need to invest in platforms and formats of engagement that empower culturally minded citizens to interact and express themselves through culture.
Prof. Koen van Balen, KUL, UNESCO Chair on preventive conservation, monitoring and maintenance of monuments and sites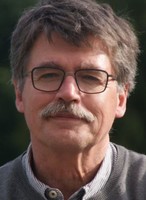 Koenraad Van Balen graduated as an Engineer Architect at the KU Leuven (Belgium) in 1979; he obtained a post-graduate degree in architectural conservation in 1984 and he obtained a Ph.D in Engineering in 1991 at the KU Leuven. He is a full-professor at the KU Leuven in the ivil Engineering department. Van Balen carries out research and teaches on binders, masonry and sustainable construction methods. He is the director of the Raymond Lemaire International Centre for Conservation (RLICC) at the University of Leuven. He is the holder of the UNESCO Chair on preventive conservation, monitoring and maintenance of monuments and sites since 2008. He is a member of ICOMOS and was the first secretary-general of the International Scientific Committee on the Analysis, Repair of Structures of the Architectural Heritage (ISCARSAH). He has long been member of the general assembly of Monumentenwacht Vlaanderen. He is or has been an advisor to, amongst others, the Council of Europe, the European Commission, and the Getty Foundation. In 2002-2003, he was a visiting scholar at the Getty Conservation Institute in Los Angeles. He supervises research carried out at the Raymond Lemaire International Centre for Conservation related to various aspects of investigation, valuing and managing (World) Heritage. Amongst others he coordinated the research carried out by the RLICC on Heritage Counts for Europe in collaboration with Europa Nostra. He is member of the Scientific Committee of the European wide research coordination initiative "Joint Program Initiative: Cultural Heritage (JPI-CH)".
Prof. Rohit Jigyasu, Vice President of ICOMOS Council and UNESCO CHAIR Disaster Mitigation for Urban Cultural Heritage, Japan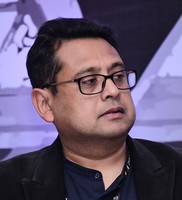 Rohit Jigyasu is a conservation architect and disaster risk management professional from India currently working as UNESCO Chair holder visiting Professor at the Institute for Disaster Mitigation of Urban Cultural Heritage at Ritsumeikan University, Kyoto, Japan. He is the elected Vice President of the International Council on Monuments and Sites (ICOMOS) since 2017 and President of the Indian National Committee of ICOMOS (ICOMOS-India) since 2014 and International Scientific Committee on Risk Preparedness (ICORP) since 2011. Rohit also works as the Senior Advisor at the Indian Institute for Human Settlements (IIHS) and is the Trustee of the Indian Historic Cities Network Foundation (IHCN-F).
Rohit has been a consultant for several national and international organizations such as Archaeological Survey of India, Indian National Institute of Disaster Management, UNESCO, ICCROM, World Bank and Getty Conservation Institute. He has also been visiting faculty at various national and international academic institutions.
Abstract

While disasters are cause of great misery and irreplaceable loss of heritage, they also serve as opportunities for change though introduction of bold policy and planning measures aimed at reducing vulnerability of people, properties and cultural heritage to future disasters.

National and local governments, NGOs as well as international organizations need to make critical choices regarding the basic philosophy governing post disaster interventions undertaken as part of the recovery process. Of course, recovery should aim at reducing vulnerability and risks to future disasters but should the choices be determined by the search for only new solutions or answers be sought by rediscovering local knowledge and capacity developed by communities over time through collective process of trial and error. In this debate, there is also fundamental issue of defining cultural heritage; is it only restricted to remains of the past to be admired for their pristine glory or it also includes living dimension of heritage that shows continuity while evolving and adapting to change. By considering cultural heritage in its broad scope ranging from monuments, archaeological sites, historic settlements, cultural landscapes as well as intangible aspects such as rituals and practices, the chapter seeks answers to the following critical questions for post disaster recovery of cultural heritage.

How can we reconcile the need for improved life safety as well as recovering lost heritage values, especially those that contribute towards local identity and sense of place? What are the challenges and opportunities; failures and success stories in achieving this? What are the possible approaches for recovery of different types of heritage within its extended scope and what process should be followed for reaching the decision? Also it is worth pondering if heritage is only a victim of disasters to be protected for posterity or it can also be a source of resilience through local knowledge and capacity? If so, how can we harness that potential supposedly embedded in heritage?
Brigadier General Fabrizio Parrulli, Carabinieri for the Protection of Cultural Heritage Commander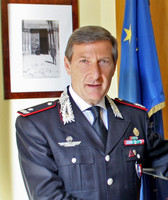 Brigadier General Fabrizio Parrulli was born in Bari (Italy). He started his military career at the age of 16 when he joined the Military School of "Nunziatella" in Naples. He attended the Military Academy of Modena and he completed his studies at the Carabinieri Commissioned Officers School, in Rome. He has a degree in Law from the University of Parma and a degree in International and Diplomatic Studies from the University of Trieste. He got a Master in International Strategic – Military Studies at the University of Milan jointly with the High Defence Study Centre. After having occupied several positions in the Carabinieri Corps (recently in Italy as Salerno Carabinieri Provincial District Commander, and abroad as Commander of the Train Advise Assist Carabinieri Task Force – Iraq – Baghdad, from September 2015 to March 2016) on the 26th July 2016 he has been appointed as Commander of the Carabinieri for the Protection of Cultural Heritage Command. He attended the Senior Joint Staff College in Rome and participated in many specialized courses in Italy and abroad among which the "International Training Programme for Conflict Management" at the University of Santa Anna (Pisa), courses delivered by NATO School of Oberammergau, at the Ecole Nationale d'Administration (ENA) in Paris and United Nations in Genève.
Abstract

The Carabinieri Command for the Protection of Cultural Heritage is the first Police Specialized Unit created with the sole aim to contrast the illicit traffic of Cultural Property.

Its structure and tasks have evolved during the years, and its operative results demonstrates the effectiveness of its system.

Its most significant tool is the database of illegally removed cultural artifacts "Leonardo", the biggest database of "stolen works of art" in the world.

In 2015, in answer to the increasing threats to Cultural Heritage of Humankind, Italy created the Task Force "Unite4Heritage" (TF U4H), a rapidly deployable unit composed by personnel of the Carabinieri TPC and experts of the Ministry of Culture, that can be sent anywhere in the world (given a security framework) in order to help local authorities in protecting cultural property in danger.

The first intervention of the TF U4H, however, was in Italy, in the areas hit by the earthquakes of 2016 and 2017. The intervention of the TF allowed the recovery of all the movable Cultural Property in the area, more than 28000 objects.

Two members of the TF are now in Iraq, starting the cooperation work with local authorities in order to assess the damage carried out by ISIL and contrast the looting and the illicit exportation still ongoing in the area.
Mrs. Nada R. Hosking, Director, Programs & Partnerships, Global Heritage Fund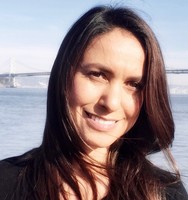 Nada Hosking is currently the Director of Programs and Partnerships at Global Heritage Fund (GHF), where she has been leading strategy, activities, and fundraising for projects and programs since 2015. In her current role, Nada works to connect multiple stakeholders on large-scale international initiatives and programs.
Nada plays a central role in the development of a technology platform for the better management, protection, and recovery of cultural heritage. The program, AMAL in Heritage, is an initiative by GHF and other international heritage institutions, and aims to address heritage sites endangered by conflict and natural disasters. Nada's role is to oversee the process of creating a mobile and web application to rapidly assess impacts and collect data in the immediate aftermath of a disaster, preserving crucial information for future repair and reconstruction of damaged heritage areas, buildings, and artifacts.
Nada holds a degree in Anthropology and History of Art from the University of California, Berkeley, where her research focused on the use of new technologies to create digital records of archaeological sites and the archaeological process in order to deal with the destructive nature of excavations.
Mrs France Desmarais, Director of Programmes and Partnerships at International Council of Museums (ICOM)