Keynote Speakers
Dr. Robert Sanderson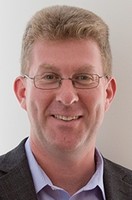 Dr. Robert Sanderson is the Semantic Architect for the J Paul Getty Trust, with responsibility for the design and direction of cultural heritage data information systems spanning the Museum, Research Institute, Conservation Institute and Foundation. His main goal is to find the right balance between ease of publication and consumption of data, and the precision of the data's semantics. He is one of the driving forces behind https://linked.art/, a community of memory organizations focused on using Linked Open Data to describe cultural heritage objects in a usable, useful way. He is chair of the JSON-LD work in the W3C and proposed chair for the W3C Art & Culture community group, is a specification editor and community leader in the IIIF community (http://iiif.io/), and on the advisory boards of many projects in the cultural sector including the American Art Collaborative and Annotating All Knowledge projects. In his previous position as Standards Advocate at Stanford University, he was involved in the BibFrame ontology with the Library of Congress and many semantic digital library projects. He has also been a Research Scientist at Los Alamos National Laboratory, and a lecturer in Computer Science at the University of Liverpool.
Abstract

The problem with getting a lot of very smart people in a room to solve a problem is that the solution may only be implementable by organizations with a lot of very smart people. A solution that is too specific and too complete can only be used to solve that one problem, at great expense. There is no room for adopters to solve their own problems, nor to contribute to the solution.

Many digital cultural heritage solutions intended for broad usage have fallen into this trap, and seen minimal adoption despite extensive funding and dedicated effort. Instead of more and more specific solutions, general frameworks that allow adopters to customize their use and adapt over time to evolving best practices have been significantly more successful. The focus should be the on the utility and usability of the framework in which problems can be solved, by non-specialists that have actual problems backed by real content.

The only digital cultural heritage context in which "Build it and they will come" is true is when "it" is a community. A good enough end-to-end solution, with the social support to assist with and encourage adoption, has generated far greater levels of interoperability and exchange of data.

In this keynote, Dr. Sanderson will speak to these topics using as example the evolution of the Semantic Web through Linked Open Data and now towards Linked Open Usable Data, or LOUD. Relevant communities include JSON-LD, IIIF, linked.art, Open Annotation and the Google-backed schema.org. The emphasis will be on the challenge of finding the right balance of functionality versus ease of adoption, and of processes that encourage broad participation but do neither get mired in discussions nor require the constant attention of experts to keep up.
Craig Knoblock, USC Information Sciences Institute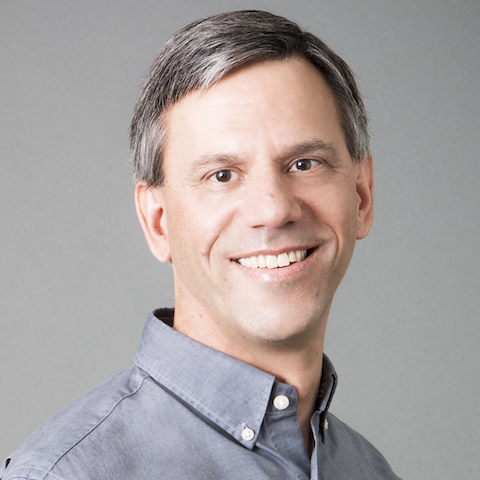 Craig Knoblock is a Research Professor of both Computer Science and Spatial Sciences at the University of Southern California (USC), Director of the Artificial Intelligence Division at the Information Sciences Institute, Research Director of the Center on Knowledge Graphs, and Associate Director of the Informatics Program at USC. He received his Bachelor of Science degree from Syracuse University and his Master's and Ph.D. from Carnegie Mellon University in computer science. His research focuses on techniques for describing, acquiring, and exploiting the semantics of data. He has published more than 300 journal articles, book chapters, and conference papers on these topics. Dr. Knoblock is a Fellow of the Association for the Advancement of Artificial Intelligence (AAAI), a Fellow of the Association of Computing Machinery (ACM), past President and Trustee of the International Joint Conference on Artificial Intelligence (IJCAI), and winner of the 2014 Robert S. Engelmore Award.
Abstract

Over the last few years we have been mining data from various web sources to create applications that address a variety of real-world challenges, including combating human trafficking, identifying illegal arms sales, and predicting cyber attacks. In one application, we developed a system that aggregates data from online web ads to provide a tool for law enforcement agencies to find and prosecute human traffickers. In a second application, we mine data from a combination of the deep and dark web to identify patterns in the data to make predictions about likely targets of cyber attacks. And in a third application, as part of the American Art Collaborative, we developed the technology to build linked data from the data of 14 museums to create integrated applications about artwork, such as building virtual museums.

In this talk I will describe these applications, the underlying technologies used to build them, and how these same technologies could be used to combat the illicit trade in cultural heritage objects. For example, the same tools for creating linked data about artwork could be used to create an integrated set of linked data about stolen cultural heritage objects, making it easier to identify and return stolen objects. Similarly, the tools for mining the dark web for predicting cyber attacks could be used to identify and track the illicit trade in cultural heritage objects that is occurring in the dark web. And, the combination of linked data and blockchain technologies could be used to track the sale of objects and provide guarantees about the provenance of a given object to avoid later surprises.
Mrs. Diane Zorich, Director of the Smithsonian's Digitization Program Office (DPO)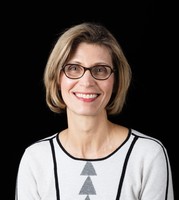 As Director of the Smithsonian's Digitization Program Office (DPO), Diane Zorich leads an expert team in digitizing Smithsonian collections to maximize their impact for the public. She oversees mass digitization, 3D digitization, and digitization assessment activities that develop and improve digitization processes across the Institution. Through partnerships and collaborations, she and her team ensure that digitized Smithsonian collections can be used with existing and emerging technologies to enable creativity, learning, insight, and innovation.
Prior to joining the Smithsonian, Diane worked as a cultural heritage consultant specializing in the digitization and delivery of cultural heritage online. She also served as data manager for the Association of Systematics Collections in Washington, D.C., and documentation manager at the Peabody Museum of Archaeology and Ethnology at Harvard University. She is past president and board member of the Museum Computer Network, and has published extensively on digitization, digital humanities centers, GLAM collaboration, museum information policy, and intellectual property policy in the cultural heritage sector.
Abstract

The Smithsonian Institution is the world's largest museum and research complex, with 19 museums, 9 research centers, a zoo, and research programs in over 100 countries. Distributed across this complex are 155 million objects and specimens that represent everything from art to zoology. The scope and size of these holdings presents a unique digitization challenge for the Institution.

In early 2018, the Smithsonian developed a strategic plan that reimagined its mission "to increase and diffuse knowledge," calling for greater engagement on digital platforms and spaces that audiences prefer such as social media; gaming, virtual, and augmented reality environments; education and research platforms; maker spaces; etc. This approach represents a cultural shift for the Institution, which traditionally digitized collections for use on its own web sites, apps, and in-house systems. The new focus on "meeting audiences where they are" presents an exciting opportunity, and expands our digitization challenge as we consider new ways of digital asset delivery and consumption..

This presentation will outline how the Smithsonian's Digitization Program Office (DPO) is meeting the challenges of the Smithsonian's new strategic plan. Founded in 2010, DPO promotes "discovery through digitization" by increasing the quality, quantity, and impact of the Institution's digitized collections. Its four programs – assessment, mass digitization, 3D digitization, and impact - create the digital "building blocks" that enable audiences to use Smithsonian collections. To support the Institution's strategic goal of greater engagement, DPO is exploring novel ways to digitize and deliver collections on non-Smithsonian platforms and spaces to increase the impact of its collections for research, education, innovation, and enjoyment.
Dr. Charalambos Chaitas, Executive Director for Arts, Heritage and Education for the Public Investment Fund, Saudi Arabia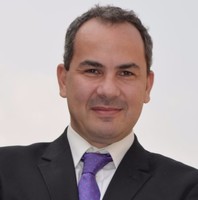 Charalampos Chaitas is currently an Executive Director for Culture, Arts and Education for Qiddiya, a 2030 vision new city in the south west of Riyadh, Saudi Arabia initiated by Public Investment Fund (PIF). His main role is to develop landmark facilities, create dedicated schools and training programs and promote world-class events and participation that will result in extraordinary experiences, capture and stimulate demand for arts & culture, and foster the organic growth of local talent and programs. Prior to joining Qiddiya he was the Director for the Operational Management Consultancy of the Grand Egyptian Museum. He is also the Treasurer of the ICOM's International Committee of Architecture and Museum Techniques (ICAMT) 2013-2019. His career includes collaborations in museums and cultural centers in European countries and countries of the Middle East. Very often he gives lectures in universities and facilitates specialized workshops for students and young professionals.
Abstract

The opening of the Louvre – Abu Dhabi marks the beginning of a new era in the Arab world that comes after a period of political instability and uncertainty in some countries but together with the announcements of visions for 2030 for other countries. In the last 15 years the Arab countries have made many steps towards expressing and presenting arts and heritage widely while they have been preparing to be part of the global map in these sectors. In 2005 Abu Dhabi, inspired by the "Bilbao effect", introduced an extensive version of it within a development project in the island of Sayed, in the "Sayed Cultural District", which Louvre Abu-Dhabi is part of, together with other four leading institutions. Qatar came to be the first buyer of art and heritage artifacts in the period between 2005 and 2012 while the country engaged actively with international organization such as UNESCO. Egypt inaugurated the new National library in Alexandria, "Bibliotheca Alexandrina", in 2008 and launched the Grand Egyptian Museum as the leading museum of the country that will host the complete Tutankhamun collection located 2 kilometers far from the Giza Pyramids creating a unique destination, currently under construction. Saudi Arabia has introduced an ambitious 2030 vision with culture and arts as one of its pillars striving to develop a "vibrant society, thriving economy and an ambitious nation". The paper will make reference to other countries as well, namely Morocco, Bahrain, Oman, Kuwait in relation with international currencies in China and the western European countries and the United States. The aim is that through an extensive reference to the socioeconomic profiles of the relative young Arab population the paper to activate the discussion on how scientific achievements can be communicated and used widely as a dipole link between west and Arab culture via lifestyle trends in the use of social media.
Joan Cobb, Principal IT Project Manager at J. Paul Getty Trust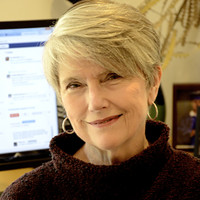 Joan Cobb is a Principal IT Project Manager with the Getty Digital division of the J. Paul Getty Trust. Since joining the Getty in 1990, she has, in addition to other projects, played a primary role in the design and development of the custom software needed to support the growth and usage of the Getty Vocabularies as well as leading the project to publish the Art & Architecture Thesaurus® (AAT), the Getty Thesaurus of Geographic Names® TGN), and the Union List of Artist Names® (ULAN), as Linked Open Data. Joan currently is dividing her time between the moving of the Getty Conservation Institute's AATA Online to the Arches open-source platform and helping internal and external resources link their data with and contribute to the Getty Vocabularies. Joan came to the Getty with a varied background in programming and design experiences ranging from academic and medical research to energy management and hazardous chemical tracking. She began her career in software after more than a decade as a teacher and master teacher with the public school system and government/industry sponsored programs.
Links for the Bio:
The J. Paul Getty Trust - http://www.getty.edu/
Getty Vocabularies - http://www.getty.edu/research/tools/vocabularies/i...
AATA Online - http://aata.getty.edu/Home
Arches - https://www.archesproject.org
Abstract

The Getty Vocabularies have been produced and maintained for decades by the Getty Vocabulary Program, which is part of the Getty Research Institute (GRI). They are compliant with ISO and NICO standards for multilingual thesaurus construction and contain terminology and other information about people, places, objects, and art-historical and conservation concepts. They are compiled resources and grow through contributions from various Getty projects and from many external institutions. Although there are now five vocabularies, this talk will concentrate on the three that have been released as Linked Open Data. They are the Art & Architecture Thesaurus (AAT)®, the Union List of Artist Names (ULAN)®, and the Getty Thesaurus of Geographic Names (TGN)®. These three vocabularies were the first to be released because they are used universally in the cultural heritage and library communities and represent best practice.

The presentation will show examples of how AAT, TGN and ULAN are used and to highlight reasons why they have become such valuable resources. It will provide an overview of some of the major challenges and lessons learned since the vocabularies were made available as LOD. Topics will range from reconciling external resources with the Getty vocabularies to strategies for simplifying the process for cultural heritage organizations to contribute their data and the need to easily and quickly provide contributors with the information they need to insert the link into their collection management systems. The goal is not only to work with the community to help everyone make the best use of the LOD datasets, but to make sure the datasets themselves continue to grow through contributions.
Harry Verwayen, Executive Director of EU Digital Library Europeana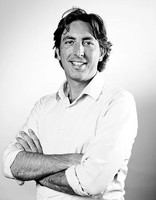 Trained as historian, he worked in academic publishing for more than a decade before joining the Amsterdam based think-tank, Knowledgeland, where he was responsible for business model innovation in the cultural heritage sector. He joined the Europeana oundation in 2010, taking on responsibility for business planning, strategy development and Europeana Collections in various roles. Notably, he has worked with the Europeana Network Association on the development and implementation of industry standards, such as the Europeana Publishing Framework, and more recently on the Europeana Impact Playbook. As of May 2018, he stepped from his role as Deputy Director to become the new Executive Director of Europeana.
Prof. Koen van Balen, KUL, UNESCO Chair on preventive conservation, monitoring and maintenance of monuments and sites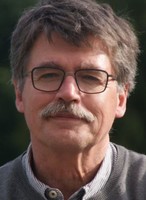 Koenraad Van Balen graduated as an Engineer Architect at the KU Leuven (Belgium) in 1979; he obtained a post-graduate degree in architectural conservation in 1984 and he obtained a Ph.D in Engineering in 1991 at the KU Leuven. He is a full-professor at the KU Leuven in the ivil Engineering department. Van Balen carries out research and teaches on binders, masonry and sustainable construction methods. He is the director of the Raymond Lemaire International Centre for Conservation (RLICC) at the University of Leuven. He is the holder of the UNESCO Chair on preventive conservation, monitoring and maintenance of monuments and sites since 2008. He is a member of ICOMOS and was the first secretary-general of the International Scientific Committee on the Analysis, Repair of Structures of the Architectural Heritage (ISCARSAH). He has long been member of the general assembly of Monumentenwacht Vlaanderen. He is or has been an advisor to, amongst others, the Council of Europe, the European Commission, and the Getty Foundation. In 2002-2003, he was a visiting scholar at the Getty Conservation Institute in Los Angeles. He supervises research carried out at the Raymond Lemaire International Centre for Conservation related to various aspects of investigation, valuing and managing (World) Heritage. Amongst others he coordinated the research carried out by the RLICC on Heritage Counts for Europe in collaboration with Europa Nostra. He is member of the Scientific Committee of the European wide research coordination initiative "Joint Program Initiative: Cultural Heritage (JPI-CH)".
Mrs. Nada R. Hosking, Director, Programs & Partnerships, Global Heritage Fund

Mrs France Desmarais, Director of Programmes and Partnerships at International Council of Museums (ICOM)
Prof. Rohit Jigyasu, Vice President of ICOMOS Council and UNESCO CHAIR Disaster Mitigation for Urban Cultural Heritage, Japan